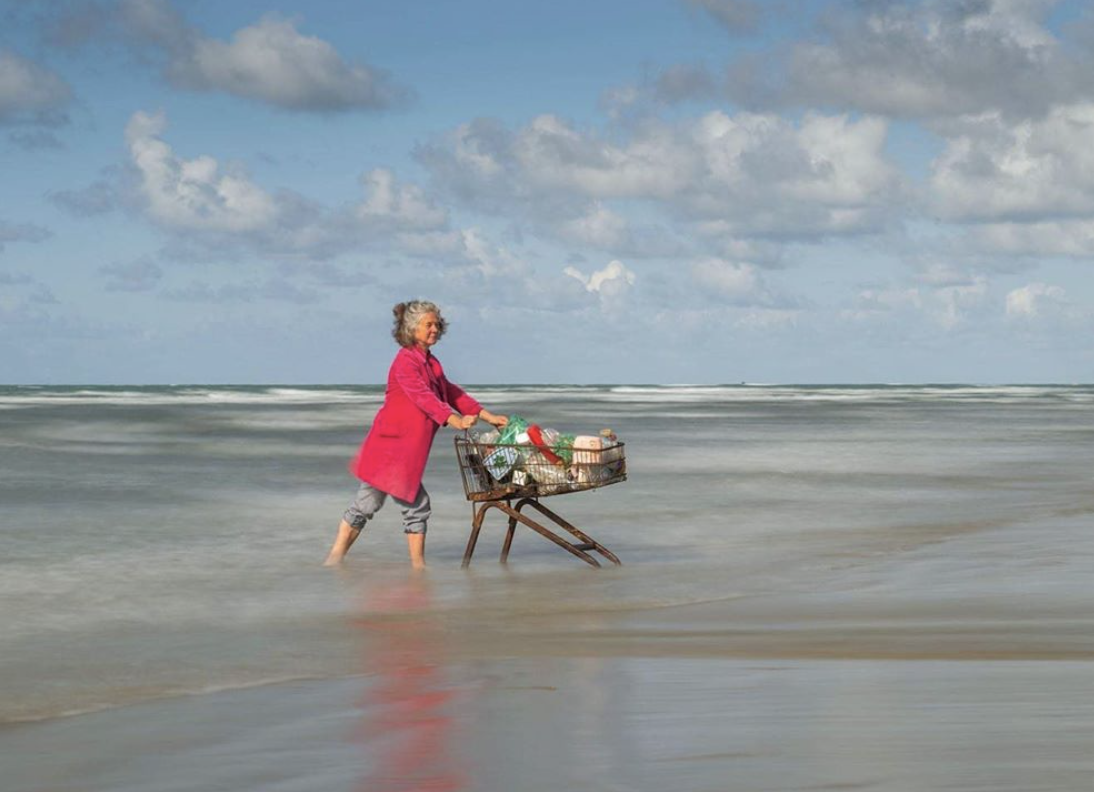 Louise is a fellow Oceans 8 Brighton consultant and has been creating informative art from waste plastic since 2006.  
As one half of "Dirty Beach" with Chloe Hanks, they created immersive, fully fitted supermarket installations that mimicked the visual language of large modern retailers but stocked only plastic waste recovered from the environment. Dirty Beach built nine installations in the U.K., Netherlands and Belgium including the Trucost of Con-Venience 'Purveyors of Found and Vintage Plastics'.
Lou is now working with photographer Alex Bamford and can often been found in the environment with piles of plastic and domestic items like washing machines and hoovers.  I recently found an old push around vacuum and she immediately came to mind for a new home for it!
I love the humour and fun that Lou brings into her work and wish there were more people using humour in their environmental messaging as I believe it really does have an impact.
Apologies about the sound quality on this episode, it was one of my earlier recordings before I worked out how to get the levels right!
You can find more about Louise here: